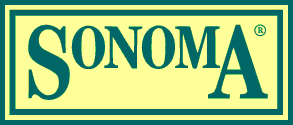 Summerfield Foods, Inc. would like to introduce our California grown Sonoma® brand dried tomatoes. These exceptionally high quality air-dried tomatoes are bright and tasty. They do not contain any additives, sulfites or preservatives. Our air-dried tomatoes should not be confused with the sun-dried varieties which can contain one or more of the above ingredients. Sonoma® brand tomatoes provide a zesty flavor to all of your favorite recipes.
We are pleased to offer you these tomatoes in various cuts, pack sizes and blends. All deliveries are FOB Fresno, CA.
Summerfield Foods office hours are Monday through Friday, 8:00 am - 5:00 pm, PST. Shipping hours are Monday through Friday, 7:00 am - 3:30 pm, PST.