Summerfield Foods, Inc. Natural Novelty Cookies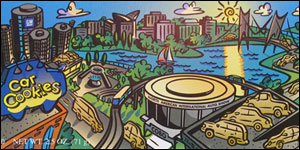 Made with real butter, our cookies are a crunchy lemon shortbread;
full of flavor yet low in fat and sodium. They are packaged in poly sealed
bags and are placed in re-sealable cartons creating a minimum shelf life of one year.
Looking for a new marketing tool? Let our cookies work for you! Create your own private label box for your customers and watch them come back for more. There is plenty of room for all your company's pertinent information on the box and a place for your business card on the back. We offer you and your business an inexpensive and beneficial way to create a link between a basic human requirement for food and a way to encourage communication between your company and its clients.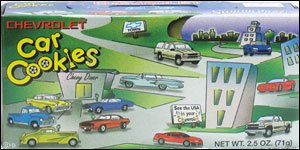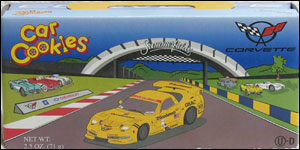 All cartons are die cut on the back side allowing secure placement
of your business card or a coupon for continued customer contact.
Our cookies do not contain hydrogenated oils or nuts.
For more information on ingredients, please contact: sales@summerfieldfoods.com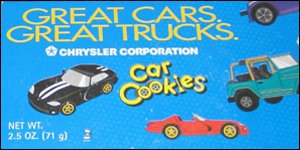 Minimum order is one case of 24/2.5 ounce cartons.
To ensure quality service please include a Visa, MasterCard or Discover card number for payment. A check or money order, made payable to Summerfield Foods, Inc., can also be mailed to us prior to placement of your order. Wholesale and retail cookies prices include ground shipping please allow seven to ten days to receive your order.
Expedited shipment is available upon request and will incur additional fees.
*Minimum order for private-labeled goods varies — please contact Summerfield Foods for more information.